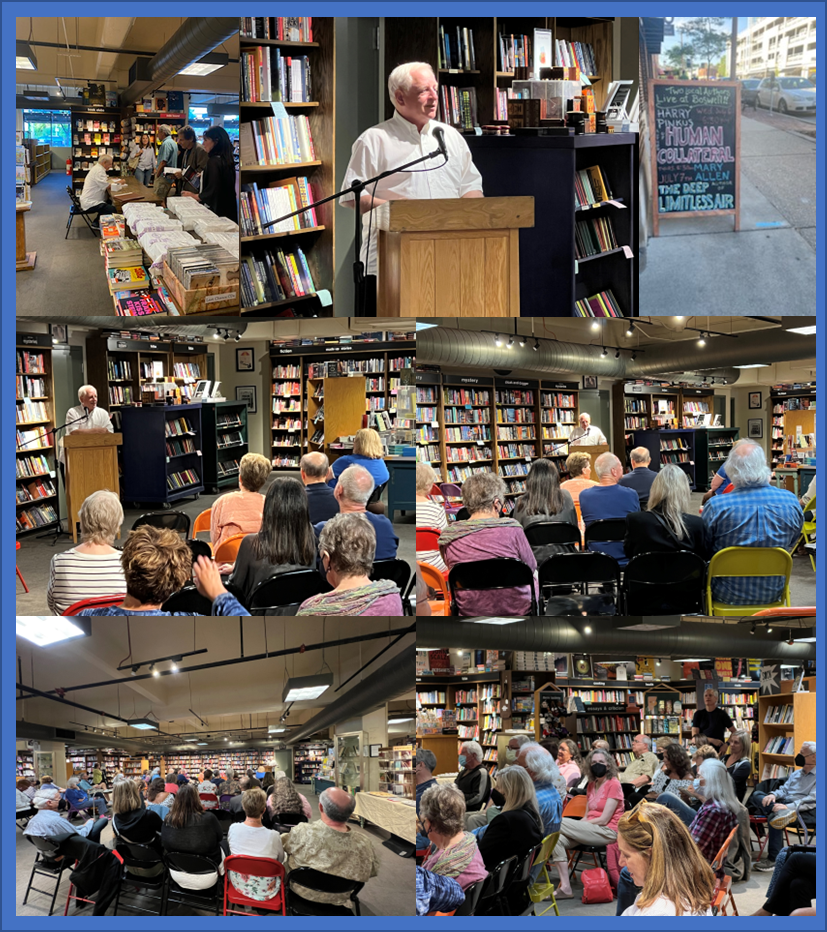 We had a very successful launch event for Human Collateral on July 6th at Boswell Book Company.
The event also showcased my first book, The Kingmaker's Redemption and included refreshments and a book signing.

Many thanks to Daniel Goldin and his staff for sponsoring this event and a special shout-out to my family, friends, and the book lovers who were in attendance.
Hope to have similar event when book #3 debuts next year.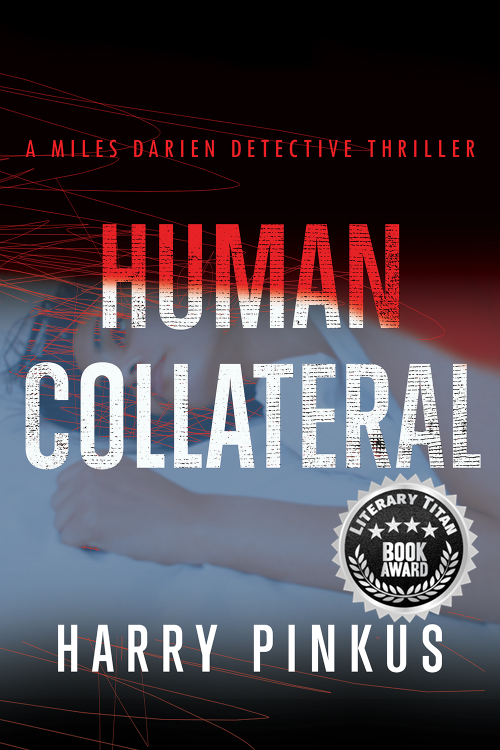 5-Star Review of

 

Human Collateral

 

by Jennifer Ibiam for Readers' Favorite.
All Ryan wanted was a break from his journalist job and a holiday at his best friend's home. But the vacation turned into the biggest
adventure of his life. Ryan's best friend was Miles, a P. I. extraordinaire who gained fame by bringing down a corrupt political party. His feat brought in a client named Mrs. Cora Sims, who wanted to find her daughter Olivia. Cora knew Olivia was missing when she received an impoundment notification of the car she had loaned her daughter. Ryan teamed up with Miles for a job that seemed like a simple investigation. However, the case degenerated into hunting down a ring of loan sharks cum organ traffickers. They took Olivia's kidney and now wanted hers and Miles' lives.
Who goes down first? Find out in Human Collateral by Harry Pinkus.
How far would you go to raise money for your passions? Human Collateral by Harry Pinkus was a riveting tale of cheating death,
crimes, showing kindness, giving hope, near losses, and finding love. This novel would appeal to those who enjoy lighthearted
stories with some action.
I loved everything about Human Collateral, from the even pace to the storyline and development. Organ trafficking is a pandemic, and the illegal market is expanding. While some people deliberately sold their organs, others did so through deception and coercion. Pinkus sheds light on this issue in the most captivating way.
I loved the characters as they were impressive. George, Ryan, Jim, Olivia, Audrey, and even Molly were appealing. I also loved the relationship between Bobbie and Miles. If only all landlord-tenant relationships were that great.
               Thank you for a beautiful book.
THE KINGMAKER'S REDEMPTION IS AVAILABLE AT MANY BOOKSTORES AND ONLINE BOOK OUTLETS AND ALSO AS AN AUDIO BOOK ON AMAZON AND AUDIBLE.
HUMAN COLLATERAL

IS  NOW AVAILABLE ON AMAZON FOR KINDLE PRE-ORDER. PRINT COPIES AND OTHER EBOOK FORMATS WILL BE AVAILABLE ON JULY 5.
CHECK WITH THESE FINE BOOKSELLERS FOR DETAILS BY CLICKING ON THEIR LOGO.